CUSTOMER-DRIVEN RESULTS

When you want an underground construction partner who's going to be above ground with you every step of the way, you want Kelly Natural Gas and Pipeline Services. We operate this way because we are customer driven, not job driven. A job can be done perfectly, but leave a client unsatisfied. Our goal is our client's ultimate satisfaction.
We use a top-of-the-line fleet, manned by a top-trained, safety-certified and seasoned crew. And we work on tough terrain, along tight easements, with tighter deadlines. Our expertise is in HDD (Horizontal Directional Drilling), Fiber Optic Line Installation, Piping (Water, Natural Gas, and other Pipeline Construction) and Electrical Conduit.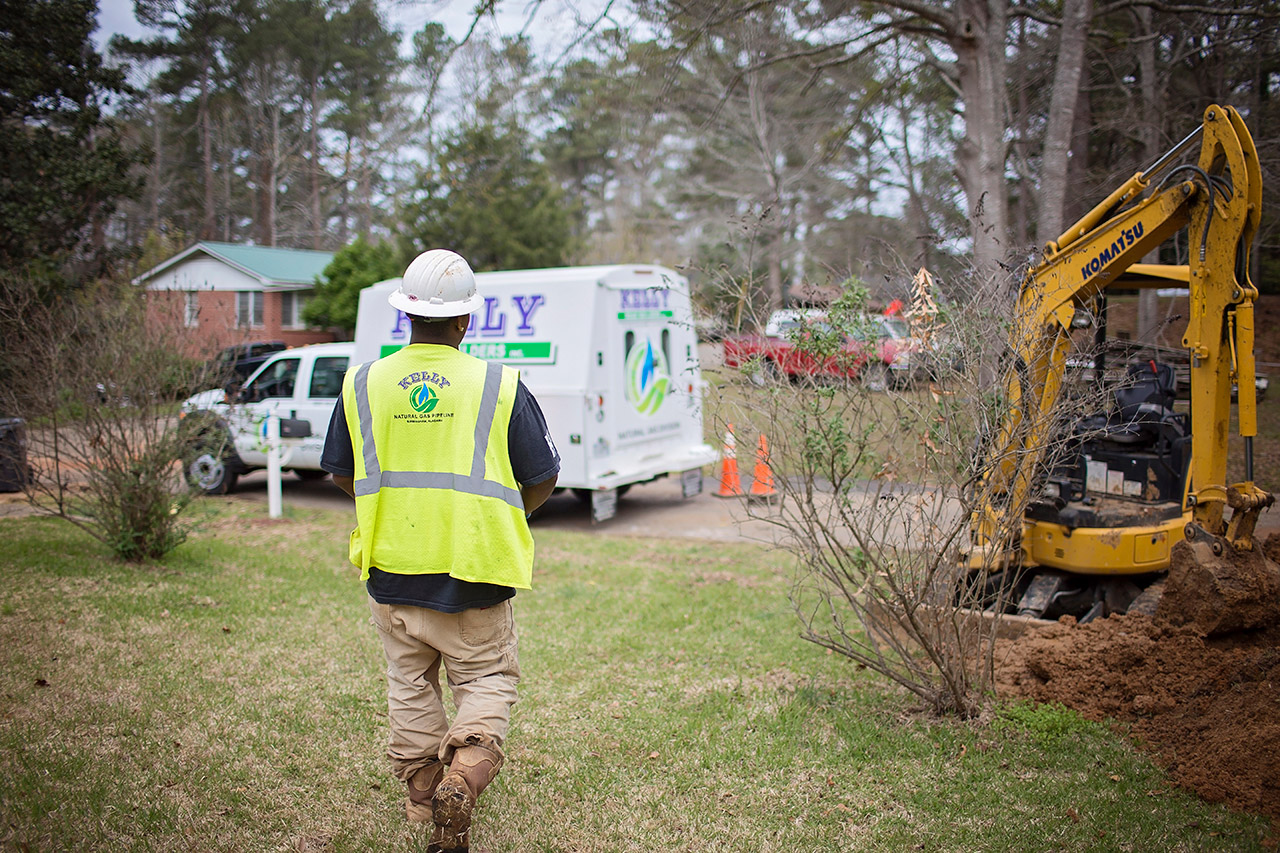 The speed of information is only as fast as we are, which is why we strive to keep up with the latest utility installation requirements wherever we work. Currently, we operate throughout the Southeast, with our headquarters based in Birmingham, Alabama.

FROM GOOD STOCK
Kelly Natural Gas Pipeline is the sister company of Kelly Road Builders, a company known throughout the Southeast for its expertise. Kelly Road Builders has been in business for over 18 years, and is an industry leader in milling, asphalt paving, base and grading, and KRB operates under the same 9 state footprint as Kelly Natural Gas Pipeline.
We do what we say we're going to do for our customers, for the people we work with and our communities.
That's the Kelly way.
VISIT KELLY ROAD BUILDERS WEBSITE